Aberdeen International Collge
Jawalakhel,Lalitpur, Bagmati
Phone: 01- 5530889, 5536298
Fax no. 5530889
Email: info@aberdeen.edu.np
Website : www.aberdeen.edu.np/
Ambikeshwori Campus
Dang, Rapti
Phone: NA
Email: NA
Website : NA
Asian College of Higher Studies
Putalisadak, kathmandu, Bagmati
Phone: 4436383, 4437318
Email: info@achsnepal.com
Website : www.achsnepal.com/
Aims College
Bhanu tole Biratnagar,Morang,Koshi
Phone: 021-537060
Email: aimscollegebrt@gmail.com
Website : NA
Ambition College
Mid Baneshwor, Kathmandu, Bagmati
Phone: 01-4460442, 4464264
Email: info@ambition.edu.np
Website : www.ambition.edu.np
Asian School of Management
Samakhusi, Kathmandu, Bagmati
Phone: 01-4388647, 4354887
Email: info@asm.edu.np
Website : www.asm.edu.np
Banke Bageshwori College
Surkhet Road, Nepalgunj, Banke, Bheri
Phone: 081-521261
Email: info@ntc.edu.np
Website : www.ntc.edu.np/
Birat Multiple Collge
Biratnagar, Morang, Koshi
Phone: NA
Email: NA
Website : NA
Birat Kshitiz College
Pragati Tole,Biratnagar, Morang, Kaski
Phone: 021-528780
Email: info@kshitiz.edu.np
Website : www.kshitiz.edu.np
College of Applied Business
Gangahiti, Dhobikhola, Kathmandu, Nepal., Bagmati
Phone: 01-4462736; 01-4476119
Email: info@cab.edu.np
Website : www.cab.edu.np
Deerwalk Institute of Technology
Jayabageshwori,Sifal, Kathmandu,Bagmati
Phone : 01-4485424
Email : contact@deerwalk.edu.np
Website : www.deerwalk.edu.np

Henry Ford College
Kalanki, Kathmandu, bagmati
Phone: 01-4275203, 4273159, 4288338
Email: info@henryford.edu.np.
Website : henryford.edu.np
Himalaya College of Engineering
Chyasal-9, Patan, Lalitpur Bagmati
Phone:01-5540555
Email: info@hcoe.edu.np
Website :www.hcoe.edu.np/
Hari Khetan Multiple Campus 
Alakhiya Road, Adarsnagar-7,Birganj , Narayani
Phone: 051-522961 ,526167
Email: nfo@hkmc.edu.np
Website : www.hkmc.edu.np
Hetauda City College
Kantirajpath-4, Hetauda  Makwanpur  Narayani
Phone: 057-526660
Email: NA
Website : NA
Himalayan Darsan Colgle
Biratnagar, Morang , Koshi
Phone: 021-472771
Email: NA
Website : NA
Indreni College
Bharatpur-11, Chitwan , Narayani
Phone: 056-525246
Email:info@indrenicollege.edu.np
Website : www.indrenicollege.edu.np

Kathmandu Bernhardt College
Bafal,Kalanki, Kathmandu, Bagmati
Phone: 01 4672506, 4672507
Email: info@kbc.edunp
Website : www.kbc.edu.np
Kathford International College
Balkumari Chowk, Lalitpur, Bagmati
Phone:01-5006446, 5006112, 5201241,5201911
Email:info@kathford.edu.np
Website  : www.kathford.edu.np

Madan Bhandari Memorial College
Binayaknagar,  Kathmandu, Bagmati
Phone: 01-4464775 / 4464282
Email: mbmcollege@wlink.com.np
Website :www.mbmc.edu.np/
Model College of Mangement
Janakpurdham, Dhanusa, Janakpur
Phone: 041-523666, 520662
Email: mmc.jnk@gmail.com
Website : www.mmcjnk.edu.np
Nagarjuna College of IT
Pulchowk-3, Hariharbhawan, Lalitpur, Bagmati
Phone:01-5010670 5010559
Email: info@nagarjuna.edu.np
Website : www.college.nagarjuna.edu.np
Mission  College
Rajbiraj,Saptari, Sagarmatha
Phone: 031- 521100
Email: info@missioncollege.edu.np
Website : www.missioncollege.edu.np
Mount Annapurna  College
Phoolbari, Pokhara-11  Kaski  Gandaki
Phone: 061-532636, 522650
Email: macpokhara@gmail.com
Website : NA
NCCS college of IT & Management
Paknajol, Kathmandu, Bagmati
Phone: 01-4251711, 4228807, 4267866, 4268221
Email: info@nccs.edu.np
Website : www.nccs.edu.np
Nepalgunj College
Korenpur, Kasturi Marg,Nepalgunj  Banke  Bheri
Phone:081-522883
Email: info@nepalgunjcollege.edu.np
Website : www.nepalgunjcollege.edu.np
Nihareeka College 
Bargachhi, Biratnagar-4, Morang, Koshi
Phone: 021-463963
Email: info@nihareekacollege.edu.np
Website : www.nihareekacollge.edu.np
New Summit College
Old Baneshwor,Kathmandu, Bagmati
Phone: 01 – 4495201
Email: info@newsummit.edu.np
Website : www.newsummit.edu.np
ORCHID INTERNATIONAL COLLEGE
GAUSHALA, BIJAYA CHOWK,Kathmandu,Bagmati
Phone : 01-4479744, 4479745
Email : info@oic.edu.np
Website : www.oic.edu.np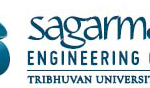 Sagarmatha Engineering College
Sanepa, Lalitpur, Bagmati
Phone: 01-5527274, 01-5547463
Email: info@sagarmatha.edu.np
Website : www.Sagarmatha.edu.np
Samriddhi College
Chyasal-9, Patan, Lalitpur Bagmati
Phone:Call us: 01-6636322,6636700
Email: info@samriddhicollge.edu.np
Website :www.samriddhicollge.edu.np/

Prime Collge
Naya Bazar, Khusibu, Kathmandu, Bagmati
Phone: 01-4360180, 4360182,4390072
Email:info@prime.edu.np
Website : www.prime.edu.np
Samajik College
Lokanthali, Bhaktapur ,Bagmati
Phone: 01-6638497
Email: info@samajikcollege.edu.np
Website : www.samajikcollge.edu.np
Soch College of IT
Ranipauwa -11 , Pokhara, Gandaki
Phone : 00977 61 540120
E-mail: mail@sochcollege.edu.np
Website : www.Sochcollege.edu.np

St. Xavier's College
Maitighar, Kathmandu , Bagmati
Phone:01-4221365,4244636
Email: ktm@sxc.edu.np
Website : www.sxc.edu.np
St. Lawrence College
Chabahil
Pipalbot
– 07,Kathmandu, bagmati
Phone: 01-4469666, 4487864, 4461666
E-mail: info@stlawrence.edu.np
SUSHMA KOIRALA MEMORIAL ENGINEERING COLLEGE
Itahari, Sunsari, Koshi
Phone: 0 25 582712, 587410, 581052
Email: info@sushmagodawari.edu.np
Website : WWW.susmagodawari.edu.np

Swastik College
Char Dobato, Gatthaghar, Bhaktapur, Bagmati
Phone:01-6635174
Email: info@swastikcollege.edu.np
Website : www.swastikcollege.edu.np
Trinity International College
Dillibazar Height,Kathmandu, Bagmati
Phone: 01-4445955/4445956,
Email: info@trinitycollege.edu.np
Website : www.trinitycollege.edu.np
Texas int'l College
Mitrapark, Chabahil, Kathmandu, Bagmati
Phone: 01-4479017,4490670
Email: info@texasintl.edu.np
Website : www.texasintl.edu.np
**** Notice ****

We can't find the logos of some colleges and we have used the logo of TU, if this violates the rules, we apologize and please correct us.

College that are running CSIT and are not listed here please let us know.

IF any colleges wants to advertise with us please contact us.